Mobile storage containers have become a popular choice for storing your belongings as opposed to your traditional storage facility. Renting or leasing a shipping container is a very cost effective way to be able to have access to a portable storage container without having to fully commit and purchase one for thousands of dollars up front. We can also provide delivery and removal of your storage container, please refer to our delivery quotes for this.
These shipping containers were originally designed for international ocean freight shipping. This means that they were made to be able to withstand heavy loads and harsh weather environments. This makes them great for personal storage purposes. They are made of 12 or 14 gauge corrugated steel panels, have wood floors made of 1-1/8" marine plywood, and normally have double doors at one end that can be easily locked and sealed to keep out pests. Call us to begin the search for your perfect shipping container.
---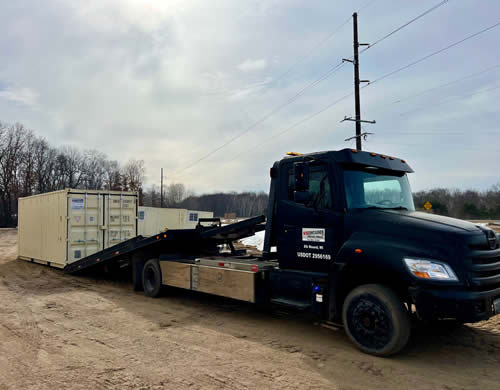 Rates
• 20-foot container rental: $119 per month
• 40-foot container rental: $189 per month
• 16-foot rental: $119 per month for stationary rental
Container purchase price varies depending on supply/availability. Like any other commodity, container prices fluctuate.
*Prices above do not include sales tax, which applies in most situations.*